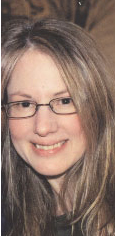 Kathy Para
EDUCATION:
MFA, Creative Writing, UBC, August, 2008.
BFA, Hons., Creative Writing, UBC, April, 2006.
Television, Stage and Radio, SAIT, 1980-1981

Booming Ground 2001 with Martha Sharpe.
BC Festival of the Arts 2001, 2002.
Whistler Film Festival 2004, Workshop: The Essential Questions of Story Development.
Art Club Theatre: ReAct 2006, Intern Dramaturge.
Playwrights Theatre Centre 2006, "The Language of Dramaturgy" with Bill Lane.
Playwrights Theatre Centre 2007 Brown Bag Lunches.
Playwrights Theatre Centre 2008, Dramaturgy Workshop with Brian Quirt.


PUBLICATIONS:
Fiction: Room of One's Own, Grain.
Non-Fiction: Geist, Sunstream.
Poetry: Room of One's Own, Educational Insights, Vancouver Review.


CURRENT PROJECTS and STAGED WORK:
A novel length piece of fiction, Testament.
A feature length screenplay, Fire and Brimstone.
A full length stage play, Salmon of Wisdom.
Staged in 2004: Honey


GRANTS, HONOURS AND AWARDS:
2001 Maurice Hodgson Memorial Award for Creative Writing.
2003, 2004, 2006 BC Arts Council Scholarships.
2004 UBC Brissenden Scholarship for Creative Writing.
2004 Room of One's Own Fiction and Poetry Contest, first place – poetry, second place – fiction.
2006 UBC Graduate Entrance Scholarship.
2007 Cordula and Gunter Paetzold Fellowship.


PROFESSIONAL MEMBERSHIPS:
Playwrights Theatre Centre
Literary Managers and Dramaturgs of the Americas
Women in Film and Video Vancouver
.


CURRENTLY
Script Analyst, Development Assistant - Resonating Films.